Rechtsanwalt Rigo Wenning (freie Mitarbeit)
Legal Counsel des World Wide Web Consortium (W3C)
Conseil Juridique des European Research Consortium for Informatics and Mathematics (ERCIM)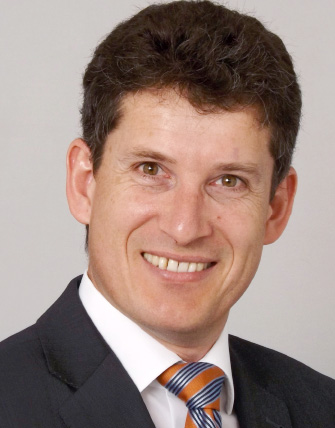 Rigo Wenning wurde 1965 in Saarbrücken geboren und absolvierte das Studium der Rechtswissenschaften an der Universität des Saarlandes und an der Université de Nancy II und arbeitete als wissenschaftlicher Mitarbeiter am Centre Juridique Franco-Allemand.
Nach Stationen bei KPMG Rouen und Crédit Lyonnais schloss er 1994 das Referendariat mit dem Zweiten Staatsexamen ab.
Ab 1995 war er zunächst als wissentschaftlicher Mitarbeiter am Lehrstuhl für Strafrecht und Strafprozessrecht von Prof. Dr. Heike Jung tätig und wechselte 1997 zum Institut für Rechtsinformatik von Prof. Dr. Maximilian Herberger.
1999 ging er zunächst als Policy Counsel mit Schwerpunkt Datenschutz zum World Wide Web Consortium (W3C), das seit 2003 in Europa vom European Research Consortium for Informatics and Mathematics (ERCIM) beherbergt wird. 2005 wurder er Legal Counsel des W3C und Conseil Juridique von ERCIM.
Rechtsanwalt Wenning verfügt über tiefe Kenntnisse der Internet Technologie und kann zwischen Technikern und Juristen übersetzen. Für ERCIM und W3C nimmt er alle Aufgaben des Justitiariats in einem internationalen Umfeld wahr, aber war auch technischer Koordinator von europäischen Forschungsprojekten zu Datenschutz und Datensicherheit.
Er hat bis 2013 alle Mediationen zu Patentproblemen im W3C geleitet und die Lizenzierung von Software und Spezifikationen mitgestaltet. Er ist einer der Mitautoren der EUPL, the European Public License.
Beratungsschwerpunkte des Rechtsanwalts
Datenschutzrecht
IT-Recht
Beratung an der Schnittstelle von Technik und Recht
Standardisierung
Französisches Zivil- und Arbeitsrecht
Beratung zu Patentproblemen in der Standardisierung
Rigo Wenning war Mitglied im Advisory Council der Trusted Computing Group (TCG), er ist Mitglied des Vorstands des EDV-Gerichtstages e.V.
Als Repräsentant des W3C ist er Mitglied in der Multistakeholder – Platform for Standardisation der Europäischen Kommission und trägt dort zum Standardisation Rolling Plan der Kommission bei.
Rigo Wenning verfügt über vertragsfeste Sprachkenntnisse in Englisch und Französisch
Forschung
2002-2004: RAPID - Roadmap for Advanced Research in Privacy and Identity Management
2004-2006: COPRAS – Co-operation Platform for Research and Standards
2004-2008: PRIME – Privacy and Identity Management for Europe
2009-2011: PrimeLife – Privacy and Identity Management in Europe for Life
2011: Security & Resilience: Research stay at National Informatics Institute (NII) Tokyo, Japan
2012-2015: STREWS – Strategic Research Roadmap for European Web Security
2013-2016: D-CENT – Decentralised Citizens ENgagement Technologies
2015-2017: Big Data Europe - Big data and Open Data Innovation and take-up
Ausgesuchte Veröffentlichungen
Ausgesuchte Workshops
Vorsitz oder Programm Komitee(PC)
IWPE 2016 International Workshop on Privacy Engineering (PC)
International Workshop on Privacy Engineering (PC) SAN JOSE, CA, USA 2015
Corporate Semantic Web, Dagstuhl 2015
AEJMC 15: Panel: Obscurity and the Right to Be Forgotten: The Promise and Peril of Digital Ephemera, San Francisco, CA, USA 2015 with Woodrow Hartzog (Samford), Kashmir Hill (Washington Post), David Hoffman (Intel)
ESWC 2014 (PC) Anissaras, Crete, Greece
W3C/IAB workshop on Strengthening the Internet Against Pervasive Monitoring (STRINT), (co-Chair) London, UK 2014
Workshop on Privacy and User–Centric Controls, (PC & Organisation) Berlin, Germany 2014
Giesecke & Devrient – Talk in the Tower (Mitglied Task Force 1 "Role of machines") 2013
Do Not Track and Beyond, (PC) Berkeley, CA, USA 2012
Workshop of the European Commission: Implementing FRAND standards in Open Source: Business as usual or mission impossible? (PC) Brussels, Belgium 2012
First Web Privacy Measurement conference (PC) Berkeley, CA, USA 2012
Data Usage Management on the Web (PC) Lyon, France 2012
Global Considerations Task Force of the Tracking Protection Working Group, (Chair) Berlin 2012
IFIP SEC 2011 - Future Challenges in Information Security and Privacy for Academia and Industry (PC) Luzern, Switzerland
Workshop on Identity in the Browser (PC) Mountain View, CA, USA 2011
Online tracking protection and browsers, Berkely, CA, USA 2011
D-CENT – Federated Social Web Europe, Berlin, Germany 2011
Workshop on Resilience of networks in case of emergency, Karuizawa, Japan 2011
Online Privacy: Towards Informational Self-Determination on the Internet, Dagstuhl, Germany 2011
Ausgesuchte Vorträge
Die ungebremste Kreativität der Web-Suche, EEAR 2006
Trust on the Web, Security and Trust Management Workshop, Hamburg 2006
The W3C work on policy languages, Fundamentos Web 2007, Gijon
Identity management and W3C Policy Work, Joint ITU-T SG 17, ISO/IEC JTC 1/SC 27/WG 5 and FIDIS Workshop on Identity Management Standards, Luzern 2007
Standards und Architekturen für E-Government Anwendungen, EDV-Gerichtstag 2008
Distributed Reputation & Semantic Web, ICT 2008 Lyon
Web Standardization, European Services, Software and Grid Technology Days SSOKU09, 2009 Brussels
Standards, Patents and the Dynamics of Innovation on the Web, Patinnova 2009, Prague (on invitation of the EC)
Cloud Computing: Geschäftsmodelle, Sicherheit und Datenschutz in der Wolke, DAFTA 2009 (mit Frank Wagner, Deutsche Telekom)
Privacy & data governance, TPAC 2009, Santa Clara/CA
Standards, Patents and the Dynamics of Innovation on the Web, Standardisation Steering Group, Brussels 2009
Open Standards and Open Source for eSkills, Women in ICT, Nicosia 2010
Einführung ins Social Networking, EDV-Gerichtstag 2010
Wieviel Datenschutz verträgt der digitale Alltag, RehMo 2011
Challenges of distributed Security, Workshop Socio-Economics in Trustworthy ICT, Brussels 2011
Big Data & Datenschutz, DAFTA 2011
Meta-Data to help us, Workshop on Web Services Security Contracts, Berlin 2012
DoNotTrack, Greens/EFA hearing on Data Protection, Brussels 2012
DoNotTrack, Online Behavioral Advertisement Roundtable of the European Commission, Brussels 2012
Personal Data, Citizenship & Standards - Can we secure Personal Autonomy with continued Internet use? Digital Enlightenment Forum, Brussels 2013
Der Wert von Standards, DAVIT IT-Rechtstag, Frankfurt 2013
Pervasive Monitoring, Lawcamp, Frankfurt 2014
Open Standards: an attempt of Explanation, European Commission Workshop: Public Entities Reducing Lock-In: The Way Forward, Brussels 2014
Security Research Topics, ESORICS, WROCLAW 2014
Privacy on the Web – Munich Business School Dine & Disscuss, München 2014
Expertenanhörung "Big Data" beim Innenminister der Bundesrepublik Deutschland, Berlin 2014
ERCIM Whitepaper Security & Privacy, 25 Years ERCIM, Pisa 2014
Das Auto als Datenkrake, DAVIT IT-Rechtstag, Frankfurt 2014 (mit Bernhard Hörl)
eCall, Auto & Datenschutz, Lawcamp, Frankfurt 2015 (mit Ninja Marnau
Trust & Usability on the Web, a Social/Legal perspective, Workshop on Privacy & User centric controls, Berlin 2014
Das Auto als Datenkrake, ForNet, Passau 2015